Fertility Acupuncturists in San Diego
Welcome! Has trying to conceive been harder than you imagined it? Is your head spinning with all of the conflicting information out there around fertility? Are you wanting to optimize fertility but not sure where to start?
This is what we do at Natural Harmony — support those trying to conceive navigate the often confusing terrain of reproductive health and  fertility. Our San Diego fertility acupuncturists can help.
Above all, we value compassionate, connective, patient centered care, and frankly — we're fertility nerds.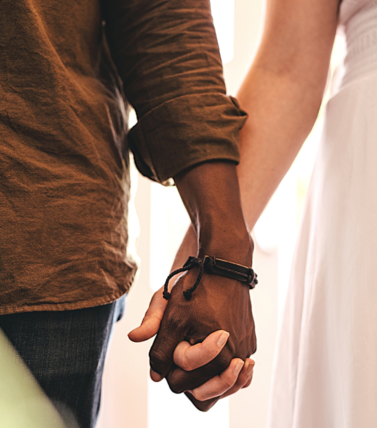 Our Fertility Acupuncturists are on Your Team
Often by the time a person or couple comes to see us, they have tried most everything under the sun to get pregnant and are feeling frustrated, exhausted, and unsure of their path to parenthood.
Firstly, please know that you're not alone. Whether you're trying to conceive organically or are preparing for an IVF or IUI cycle, we have seen cases like yours before, and we can help you navigate the often confusing terrain of reproductive health and fertility. For instance, in a typical week, we work with:
Adenomyoisis
Advanced maternal age (AMA)
Breech position
Chronic fatigue
Couples over 40 trying to conceive
Diminished ovarian reserve (DOR)
Dysmenorrhea/period pain
Egg and sperm donor
Egg quality issues
Egg retrieval prep
Elevated FSH
Embryo transfer (FET) support
Endometriosis
Endometritis
High prolactin levels

Hypothalamic amenorrhea
Irregular menstruation
IUI support
IVF preparation
Labor support
Low AMH
Luteal phase defect/low progesterone
Male factor infertility
Menopausal symptoms
PCOS
Pelvic pain
Recurrent loss
Stress, anxiety + depression
Surrogacy support
Uterine fibroids
Secondly, we promise to partner with you, offering guidance, support and hope for each step of your journey. We know how brutal infertility can be, and we've got your back. 
This is to say, we have successfully supported hundreds of families in conceiving by providing individualized care that fits each person's unique fertility needs. Our doctors are committed to helping you grow your family and we believe in you.
Our Unique Approach to Fertility
Above all, we believe fertility treatment from an integrative perspective should support patients from pre-conception through delivery and into the "fourth trimester." The goal is not just to get pregnant, but also to have a thriving pregnancy, a healthy baby and a comfortable postpartum recovery.
Therefore, our integrative fertility clinic uses time tested and evidence based tools rooted in natural medicine to create customized treatment plans for each patient we see.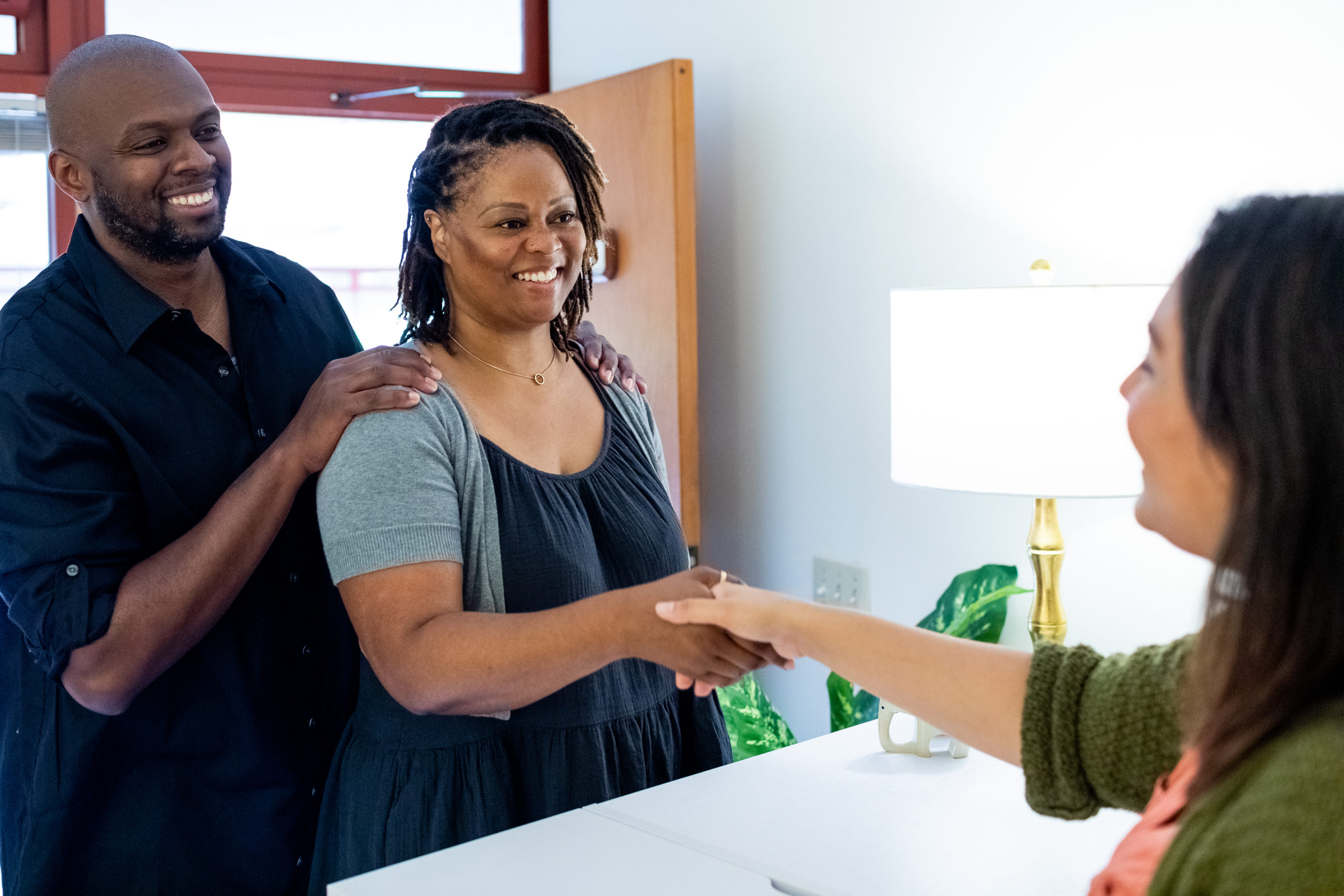 "Dr. Erin is absolutely incredible. I was skeptical of acupuncture but feeling like I had no other options left for dealing with infertility and hypothalamic amenorrhea. She was a huge supporter of my lifestyle change (one that meant eating more and exercising less — not typically something dr.'s support) and truly listened. With that change + acupuncture, my period returned in four weeks (after fourteen years without it), and I was able to conceive on my next cycle."
Fertility Acupuncture
Fertility acupuncture has been shown to optimize blood flow to the reproductive organs, regulate the cycle to promote healthy ovulation and balance hormone production and reduce stress (1,2,3). This in turn promotes healthy egg quality, a receptive, lush uterine lining, and a happy, healthy fertile body. Plus, it feels great!
Acupuncture For IVF
Preparing for IVF or IUI? Check out our IVF treatment page here. Studies have shown that acupuncture leading up to retrieval and before + after your embryo transfer can dramatically improve your odds of success.
We love collaborating with our patients' Reproductive Endocrinologists to optimize their IVF or IUI treatment outcomes. We have strong collaborative relationships with many of the RE clinics in San Diego. 
Nutrition Therapy
Optimal nutrition plays a vital role in healthy fertility, and knowing what to eat can sometimes be confusing — there's a lot of conflicting information out there! Our team will go through your history with you and create a custom nutrition plan based on your unique needs.
Lab Testing + Functional Medicine
Along with using traditional Chinese medicine diagnostics, we will also take a detailed health history and will utilize both traditional and functional lab work as needed to gain a complete picture of your health needs. We are also happy to review any fertility lab work that was done in the past 3 years from other providers. 
Herbs + Supplements
Herbs and supplements offer powerful medicine to regulate the cycle, improve egg quality and promote a healthy uterine lining. Your providers will create a custom herb and supplement regimen for you based on your cycle patterns and individual health history.
Lifestyle Support
Stress management, healthy sleep, work life balance and a joyful quality of life all play a role in a successful fertility plan. Very often, our patients come in "tired and wired" and utterly burnt out trying to get pregnant (we get it — this process can be difficult!). Our team will help you rediscover tools to cultivate a balanced lifestyle.
"Dr. Merritt is the bomb. After other doctors told us we needed IVF, my wife convinced me that acupuncture might be worth a try rather than spending thousands of dollars with IVF. Happy to report we are in the second trimester and no need for IVF. I really think Merritt has a lot to do with our success. We noticed a huge difference in my wife's health and well being after treatment"
Our integrative plans may support fertility in the following ways:
Improve egg quality

Increase blood flow to the uterus

Decrease of blockages (cysts, polyps) that prevent the process of the egg and sperm meeting to create an embryo

Improve uterine lining allowing for implantation to occur

Increased blood flow for placenta growth and health

Restores energetic balance in body/mind to create fertile ground to allow for a healthy pregnancy and birth

Improves sperm morphology, motility & count

Support labor and delivery

Promote healthy postpartum recovery
Check out this short video about how fertility acupuncture can help:
Fertility Acupuncture f
or the LGBTQ+ Community
Natural Harmony Reproductive Health believes that all families deserve to have access to the best fertility support available. We are well versed in the processes that LGBTQ+ families may need to go through in order to bring a child into their lives, and are thrilled to offer fertility and pregnancy support to the queer community.
We welcome families of all shapes and sizes and are happy to work in tandem with reproductive endocrinologists, OB/Gyns, IVF/IUI fertility clinics, midwives, surrogates, known donors and others to support you in your fertility and pregnancy journey.
"I have been seeing Dr. Merritt for about 6 months now. She assisted me with fertility acupuncture and I am confident her services played a huge role in our successful egg transfer!I have continued to see her throughout my pregnancy so far for issues with sleeping, anxiety, and pain. I highly recommend her!"